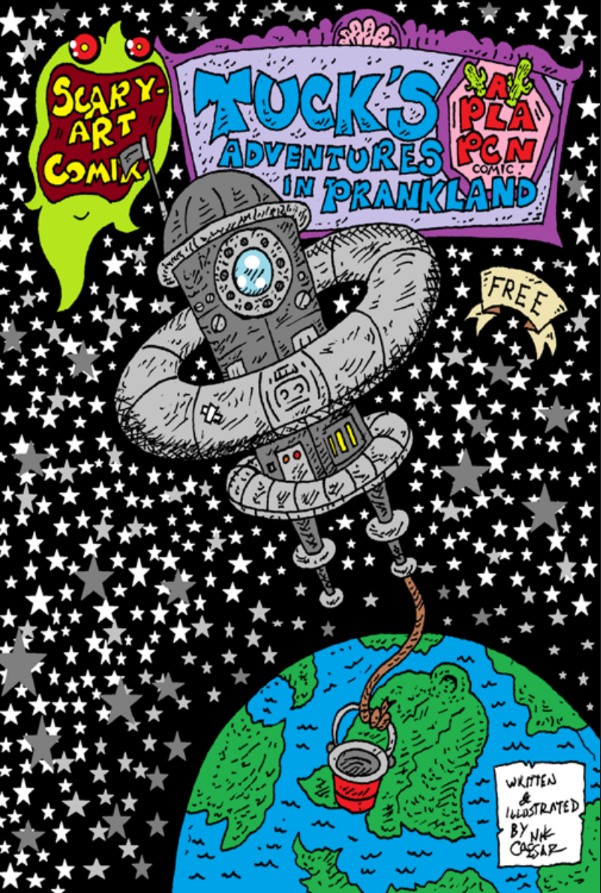 Resident prank call artist Nik Caesar from scary-art.com has been making art for the prank call community for many years now, and is suddenly releasing a lot of free comic book PDFs of his work. My favorite by far is this comic book he did about Lt. Tuck Pendleton, who is a recurring character on The Snow Plow Show that works on the International Space Station. The art is fantastic and the storyline is way better than that old Innerspace movie from the 1980's.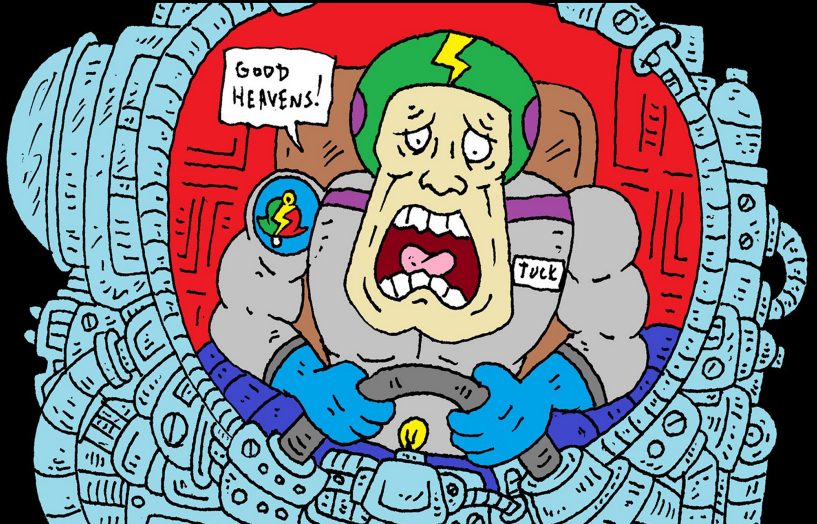 Tuck's adventure in Prank Land is around 28 pages long and features your favorite characters from Prank Call Nation and The Snow Plow Show. You can read the entire thing right now for free, by clicking on this link. And then after that you are legally required to visit Nik's scary-art.com website and/or buy one of his many prank call themed t-shirts from his store.
BUT THAT'S NOT ALL!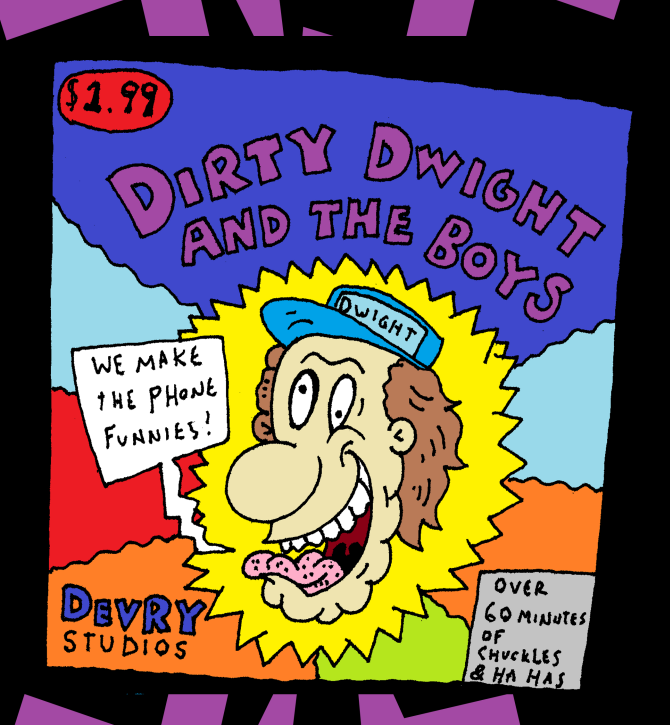 Nik has also released two other prank call themed e-books for free. One is called Dwight and Me, which has loads of art from Dwight The Janitor's weekly prank call show and a foreword from Akspa. You can read it at this link.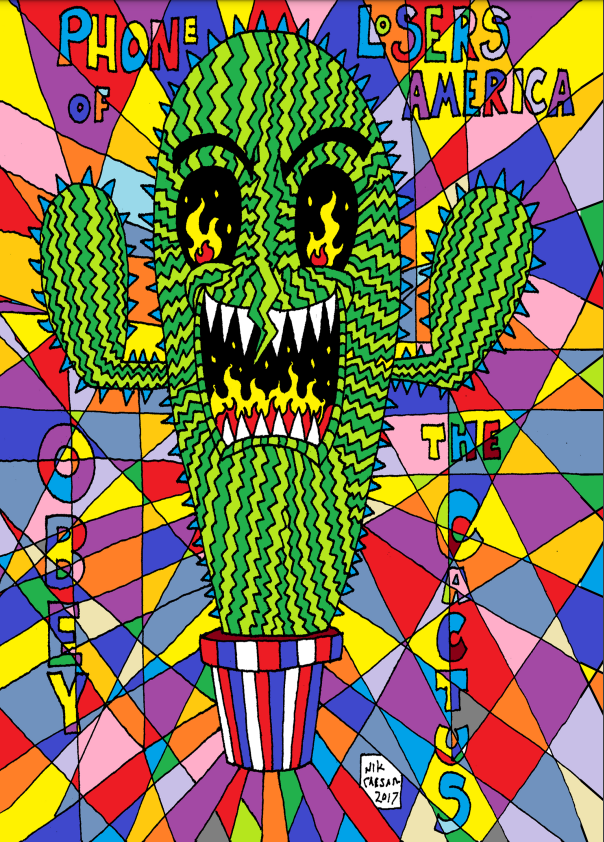 And then Nik went and did the same thing for the Phone Losers of America, containing all of the best art he's done for PLA and The Snow Plow Show. That one is here.
So just to recap, Nik Caesar from scary-art.com is the bees knees, and here are a bunch of links for the comics and other important things…
Read Tuck's Adventure in Prankland
Visit Nik Caesar's official website
Follow Nik on Facebook and tell him thanks
Buy a t-shirt of scary art from Nik's store
Here are some direct links to his prank-themed t-shirts if that link is too scary
Follow